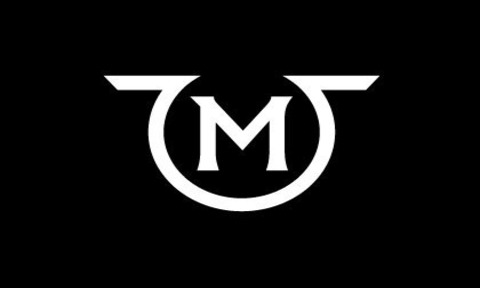 Wayfair Gift Card (Email Delivery)
Discover endless home decor possibilities with a Wayfair Gift Card. Elevate your space by choosing from a vast selection of furniture, decor, and more. Buy and redeem your gift card online, and explore a world of stylish and affordable options to transform your home. Whether you're furnishing a new space or sprucing up your current one, Wayfair has you covered. Shop now and bring your interior design dreams to life with ease.
About a Wayfair Gift Card
Welcome to the world of Wayfair Gift Cards, your passport to a home decor wonderland! At Wayfair, we believe that every home should reflect the unique personality and style of its owner. Our gift cards grant you access to a vast universe of furniture, decor, lighting, and more, all in one convenient online destination. Whether you're embarking on a full home makeover or simply adding finishing touches, our selection has something for every taste and budget. With Wayfair Gift Cards, you have the freedom to explore thousands of products and create the space you've always envisioned. From modern minimalism to rustic charm, our diverse range of options ensures you'll find the perfect pieces to make your house truly feel like home. Redeem your gift card today and start your journey to transforming your living spaces into a reflection of your individual style. Your dream home is just a click away!
How do I purchase a Wayfair Gift Card?
To purchase a Wayfair Gift Card, simply visit the Wayfair website or app, and navigate to the "Gift Cards" section. From there, you can choose the denomination you prefer, add it to your cart, and proceed to checkout. You'll be prompted to provide the recipient's information and a personalized message if you wish. After completing your purchase, the Wayfair Gift Card can be sent directly to the recipient's email or printed for physical gifting. It's a convenient and thoughtful way to give the gift of home decor and furnishings for any occasion.
Can I use a Wayfair Gift Card to shop for furniture and decor online?
Yes, you can absolutely use a Wayfair Gift Card to shop for furniture and decor online. Wayfair offers a vast selection of home furnishings, decor, and furniture items on its website. With a Wayfair Gift Card, you have the freedom to explore and choose from a wide range of products to enhance your living space. Whether you're looking for stylish furniture pieces, trendy decor, or functional home essentials, your Wayfair Gift Card can be applied to make your online shopping experience more enjoyable and affordable. It's a fantastic way to bring your interior design ideas to life or find the perfect gift for someone special.
Do Wayfair Gift Cards have an expiration date?
No, Wayfair Gift Cards do not have an expiration date. You can rest assured that your Wayfair Gift Card will retain its full value indefinitely. This means you can use it to shop for furniture, decor, and other home goods on Wayfair.com whenever you're ready, without worrying about any time constraints. Whether you want to redecorate your home immediately or save it for a special occasion down the road, your Wayfair Gift Card will be there, ready to help you turn your house into a stylish and comfortable haven. Enjoy the flexibility and convenience of using your Wayfair Gift Card whenever you please.
Can I check the balance on my Wayfair Gift Card online?
Yes, you can easily check the balance on your Wayfair Gift Card online. Wayfair provides a user-friendly online balance-checking tool that allows you to verify the remaining funds on your gift card with just a few clicks. This feature ensures that you always know how much shopping power your gift card holds, making it convenient to plan your next home decor or furniture purchase on Wayfair.com. Stay in control of your spending and explore the fantastic products available at Wayfair while keeping an eye on your gift card balance from the comfort of your home.
Are there any restrictions on the products I can purchase with a Wayfair Gift Card?
Wayfair Gift Cards offer incredible flexibility, allowing you to shop for a wide range of products including furniture, decor, appliances, and more. There are typically no restrictions on the types of products you can purchase with your Wayfair Gift Card. Whether you're looking to spruce up your home, redecorate a room, or find functional household items, your gift card can be applied to a vast selection of choices. With Wayfair's extensive inventory, you have the freedom to use your gift card to create the perfect living space or find the ideal home essentials, making your shopping experience both versatile and enjoyable.
Can I use my Wayfair Gift Card for multiple purchases, or is it for one-time use?
Your Wayfair Gift Card provides the convenience of multiple uses, so you can shop to your heart's content. You're not limited to a single purchase; instead, you can use the card's balance over multiple transactions until the funds are exhausted. This flexibility means you can explore Wayfair's extensive catalog at your own pace, making it easy to find the perfect items for your home or personal needs without rushing through a single shopping session. Enjoy the freedom to make several purchases and use your Wayfair Gift Card to its fullest potential.
What should I do if my Wayfair Gift Card is lost or stolen?
If you've lost your Wayfair Gift Card or it's been stolen, don't worry – there are steps you can take to protect your balance. First, contact Wayfair's customer support immediately and provide them with any relevant information about the card. They can help you with the necessary steps to safeguard your funds. It's crucial to act promptly to prevent any unauthorized use of your card. Wayfair's dedicated support team is there to assist you in resolving the issue and ensuring that you can still enjoy your gift card's value.
The merchants represented are not sponsors of the rewards or otherwise affiliated with Earn and Trade. The logos and other identifying marks attached are trademarks of and owned by each represented company and/or its affiliates. Please visit each company's website for additional terms and conditions.