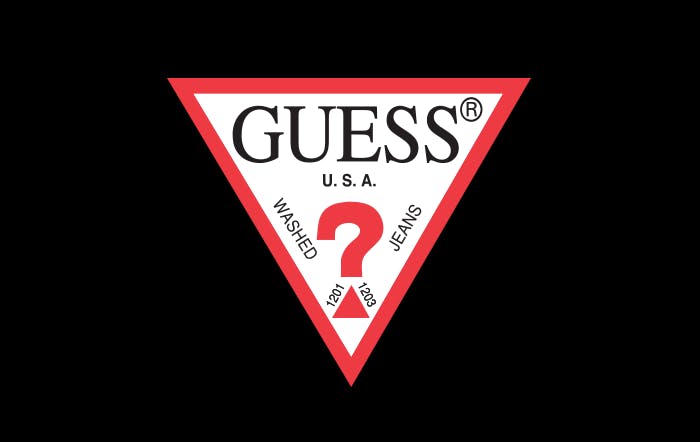 Guess Gift Card (Email Delivery)
Elevate your style with a Guess Gift Card. From fashion-forward apparel to accessories that make a statement, Guess offers trendy options for every wardrobe. Use your gift card to explore their latest collections and find the perfect ensemble for any occasion. Whether you're looking for casual chic or a standout look, Guess has you covered. Upgrade your fashion game with a Guess Gift Card today!
Discover the world of fashion with a Guess Gift Card. At Guess, we're passionate about helping you express your unique style. With our wide range of clothing and accessories, you can find the perfect look for any occasion. From stylish denim to stunning dresses, our collections are designed to keep you ahead of the fashion curve. Our Guess Gift Card is your ticket to exploring our latest trends and timeless classics. Whether you're shopping for yourself or looking for a thoughtful gift, our Gift Card offers convenience and endless possibilities. Embrace your individuality and elevate your wardrobe with Guess. With a legacy of over 30 years in the fashion industry, Guess is a name you can trust for quality and style. Step into our world of iconic fashion today with a Guess Gift Card.
What is a Guess Gift Card?
A Guess Gift Card is a fashionable token of style and choice. It's a versatile gift option that allows recipients to explore the latest trends in fashion, accessories, and more at Guess stores. Whether for a special occasion or a spontaneous fashion splurge, Guess Gift Cards provide the perfect opportunity to indulge in the world of Guess fashion. These stylish cards are a fantastic way to surprise friends and family with the gift of choice, ensuring they can select the perfect addition to their wardrobe.
Where can I purchase a Guess Gift Card?
You can purchase a Guess Gift Card conveniently at Guess retail stores, both in physical locations and online through the Guess website. Additionally, you may find Guess Gift Cards at select authorized retailers and online gift card marketplaces. These versatile gift cards make it easy to share the Guess shopping experience with your loved ones, allowing them to choose their favorite fashion pieces from the iconic brand's collections.
Do Guess Gift Cards have an expiration date?
Guess Gift Cards typically do not have expiration dates, making them a timeless and versatile gift option. This means that you or your loved ones can shop for trendy fashion pieces and accessories at Guess stores or online at your own pace, without the worry of the gift card losing its value due to expiration. However, it's always a good idea to check the terms and conditions specific to your Guess Gift Card, as policies may vary. This flexibility ensures that you can enjoy the latest fashion trends from Guess whenever it suits you.
How can I check the balance on my Guess Gift Card?
To check the balance on your Guess Gift Card, you can visit the Guess website or contact their customer service. Typically, you'll find an option to check your gift card balance online, where you'll need to enter your card's unique number and security code. This convenient feature allows you to stay updated on your card's remaining balance, making it easier to plan your next fashionable purchase at Guess. Keep in mind that specific methods for checking the balance may vary, so it's a good idea to consult the Guess website or contact their customer support for the most accurate and up-to-date information.
Can I use my Guess Gift Card for online shopping?
Yes, you can use your Guess Gift Card for online shopping. Guess offers the convenience of shopping for their stylish clothing, accessories, and more on their website. During the checkout process, you'll have the option to apply your Guess Gift Card as a payment method, making it easy to treat yourself or someone else to the latest fashion trends. Whether you're browsing their selection of jeans, handbags, or footwear, your Guess Gift Card is a versatile and stylish way to make online purchases and stay fashionable.
What should I do if my Guess Gift Card is lost or stolen?
If your Guess Gift Card is lost or stolen, it's essential to act quickly to protect its value. Contact Guess customer support immediately, providing them with all the necessary details about your card and the situation. They will guide you through the process of reporting the loss or theft and may be able to assist in safeguarding your card's remaining balance. It's crucial to report the incident as soon as possible to prevent unauthorized use and to potentially recover the card's value.
The merchants represented are not sponsors of the rewards or otherwise affiliated with Earn and Trade. The logos and other identifying marks attached are trademarks of and owned by each represented company and/or its affiliates. Please visit each company's website for additional terms and conditions.