As a first-time DoorDash driver, I embarked on a month-long journey to explore the ins and outs of this popular gig economy platform. With the goal of understanding the experience and evaluating its potential as a long-term opportunity, I immersed myself in the world of food delivery. Over the course of this month, I navigated through busy streets, interacted with countless customers, and faced the challenges that come with being a delivery driver. In this review, I aim to provide an honest and comprehensive account of my experiences, shedding light on the pros and cons, the earnings potential, the demands, and the strategies I learned along the way.
From the very beginning, I was drawn to the flexible nature of being a DoorDash driver. As someone seeking a side hustle or even a primary source of income, the ability to choose my own working hours was a significant advantage. With DoorDash, I could simply log into the app whenever I had free time, allowing me to balance other commitments without feeling overwhelmed. Additionally, the promise of being my own boss and having the freedom to work as much or as little as I desired was an appealing prospect. However, I knew that behind this allure lay the reality of meeting customer expectations, managing my earnings, and optimizing my delivery strategy. Join me as I delve into the details of my month-long journey as a DoorDash driver, sharing the highs and lows, and uncovering the true potential of this popular gig economy opportunity.
8 Tip for
Maximizing Earnings
as a DoorDash Driver in 2023
Optimize Your Doordash Schedule
Increased earnings potential during peak demand
Ability to align your schedule with the busiest times in your area
Potential for increased competition during peak periods
Need for careful time management to optimize productivity
To optimize your Doordash schedule and maximize your earnings, it's crucial to strategically plan your working hours to take full advantage of peak demand. By analyzing historical data and leveraging Doordash's insights and analytics, you can identify the busiest times in your area and align your schedule accordingly. This allows you to capitalize on increased order volume and higher earnings potential during peak periods. The U.S. Department of Labor provides valuable resources and guidelines for understanding and optimizing work schedules, highlighting the importance of efficient time management and maximizing productivity. By incorporating these principles into your Doordash schedule, you can enhance your earnings and make the most of your time on the platform.
Master Doordash Delivery Zones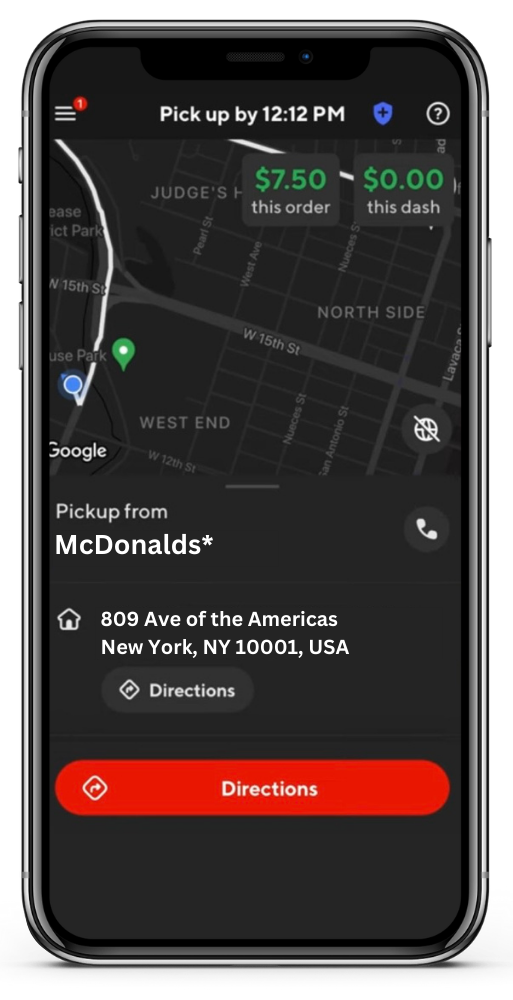 Ability to strategically prioritize assignments and maximize earnings
Competitive edge by optimizing delivery routes in high-demand areas
Need for continuous research and monitoring of high-demand areas
Potential for increased competition in popular delivery zones
To master Doordash delivery zones and increase your potential earnings, it's essential to familiarize yourself with high-demand areas. By understanding which neighborhoods or regions have a consistent demand for Doordash deliveries, you can strategically prioritize your assignments and maximize your earning potential. The U.S. Census Bureau provides comprehensive data on population density, demographics, and consumer behavior, offering valuable insights into identifying high-demand areas for food delivery services like Doordash. By leveraging this data and combining it with Doordash's own heat map feature, you can gain a competitive edge and optimize your delivery routes to focus on areas with the highest potential for orders. Stay ahead of the game by integrating these valuable resources and elevate your earnings as a Doordash driver.
Provide Outstanding Doordash Service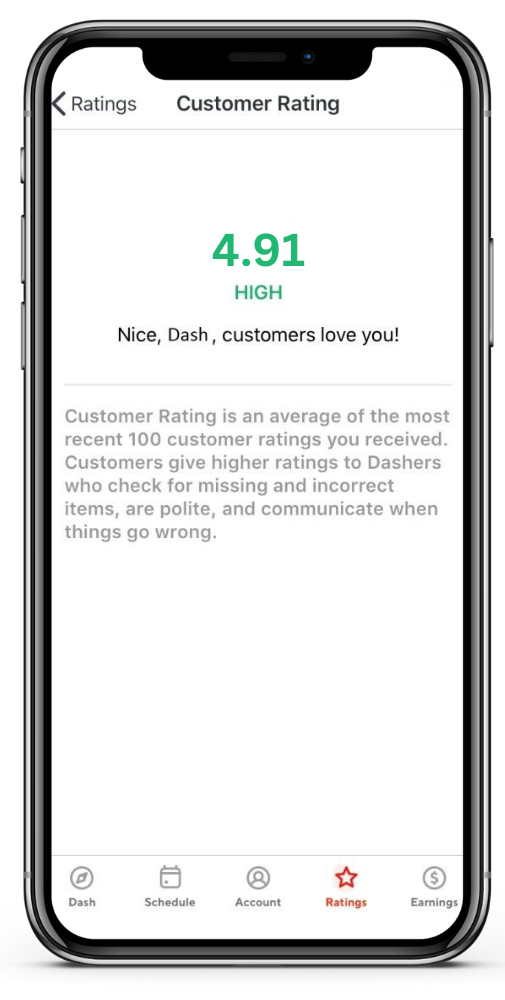 Increased chances of receiving favorable ratings and reviews
Potential for earning generous tips by providing exceptional customer service
Need for consistent effort and attention to detail in each delivery
Possibility of encountering difficult or demanding customers
To provide outstanding Doordash service and boost your ratings, reviews, and potential tips, it's crucial to prioritize exceptional customer service. By going above and beyond for each delivery, you can leave a positive impression on customers and increase your chances of receiving favorable ratings and reviews. The Federal Trade Commission (FTC) provides valuable guidelines and resources on delivering excellent customer service, emphasizing the importance of timely and accurate deliveries, clear communication, and professional conduct. By adhering to these principles, you can enhance the overall customer experience, build a strong reputation as a reliable Doordash driver, and increase your potential for earning generous tips. Incorporate the FTC's guidance into your service approach and watch your ratings and tips soar.
Expand with Doordash Competitors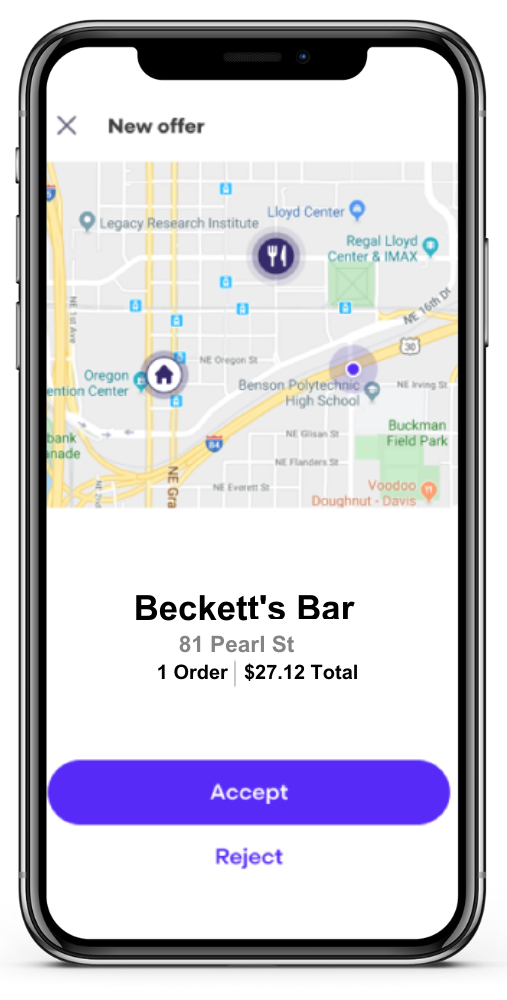 Access to a broader customer base by working with multiple delivery platforms
Increased order volume and earning potential through collaboration with Doordash competitors
Potential need to manage multiple platforms simultaneously
Possibility of facing different rules, regulations, and payment systems from various delivery platforms
To expand your earning opportunities and increase order volume as a Doordash driver, consider collaborating with other delivery platforms and Doordash competitors. By diversifying your delivery options, you can tap into a broader customer base and maximize your earning potential. The U.S. Small Business Administration (SBA) provides valuable insights into the benefits of partnering with multiple delivery platforms to expand your business. By leveraging the reach and resources of different platforms, you can attract more customers, increase your order volume, and ultimately boost your earnings. Embrace the opportunity to work with Doordash competitors and explore partnerships that can help you reach new customers and expand your delivery network.
Plan Efficient Doordash Routes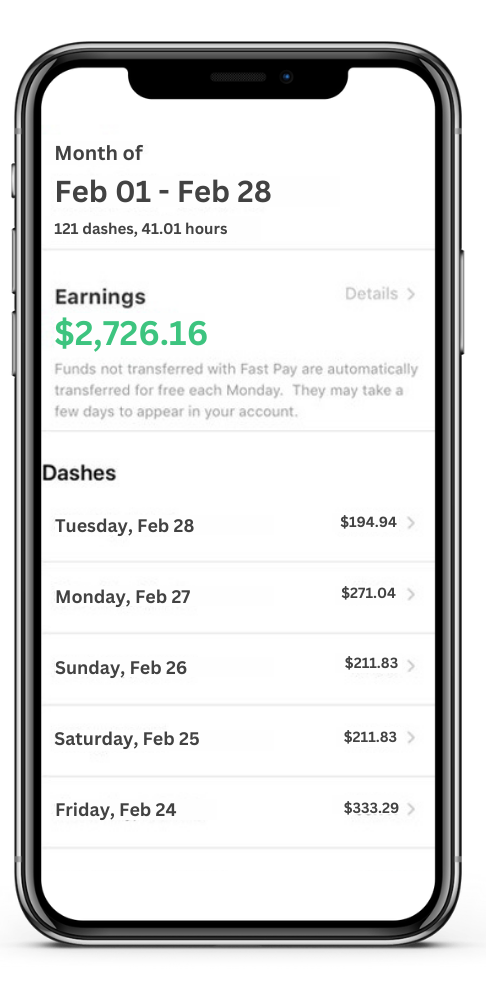 Minimized driving time and reduced mileage through optimized delivery routes
Increased efficiency and productivity, enabling completion of more Doordash orders in less time
Potential need for advanced planning and navigation skills to optimize routes
Possibility of encountering unforeseen road conditions or traffic that may disrupt planned routes
To maximize your efficiency and complete more orders in less time as a Doordash driver, it's crucial to plan and optimize your delivery routes. By strategically organizing your routes, you can minimize driving time, reduce mileage, and improve overall productivity. The Federal Highway Administration (FHWA) offers valuable resources and guidance on route planning and optimization for commercial drivers. Their expertise can help you identify the most efficient routes, avoid congested areas, and navigate through high-demand zones effectively. Implementing smart route planning strategies not only saves time and fuel costs but also allows you to fulfill more Doordash orders, ultimately increasing your earning potential. Take advantage of the insights provided by the FHWA to optimize your Doordash delivery routes and work smarter, not harder.
Stay Informed on Doordash Promotions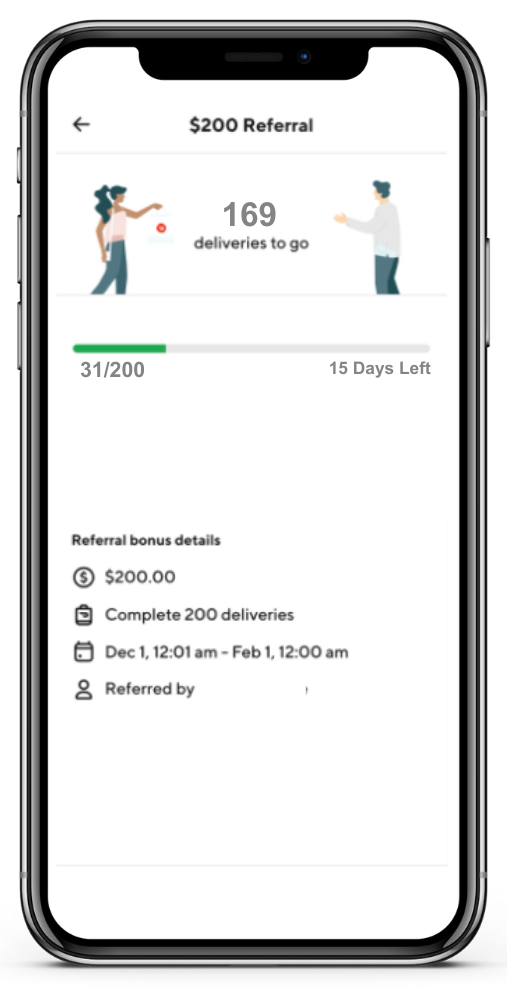 Opportunity to earn additional income through Doordash promotions, referral programs, and bonuses
Increased earning potential by staying informed about the latest promotional opportunities
Promotions and bonuses may be subject to certain eligibility criteria or time limitations
Competition among drivers for promotional incentives may impact individual earnings
To maximize your earnings as a Doordash driver, it's essential to stay informed about the various promotions and bonuses offered by the platform. Doordash frequently runs promotional campaigns, referral programs, and bonus incentives for drivers, providing opportunities to boost your income. By staying up-to-date with these promotions, you can take full advantage of the extra earnings they offer. The Small Business Administration (SBA) provides valuable information and resources for independent contractors and gig workers, including tips on maximizing income and taking advantage of promotional opportunities. Utilize the resources provided by the SBA to stay informed about the latest Doordash promotions and bonuses, ensuring you never miss out on the chance to increase your earnings.
Track Doordash Expenses and Deductibles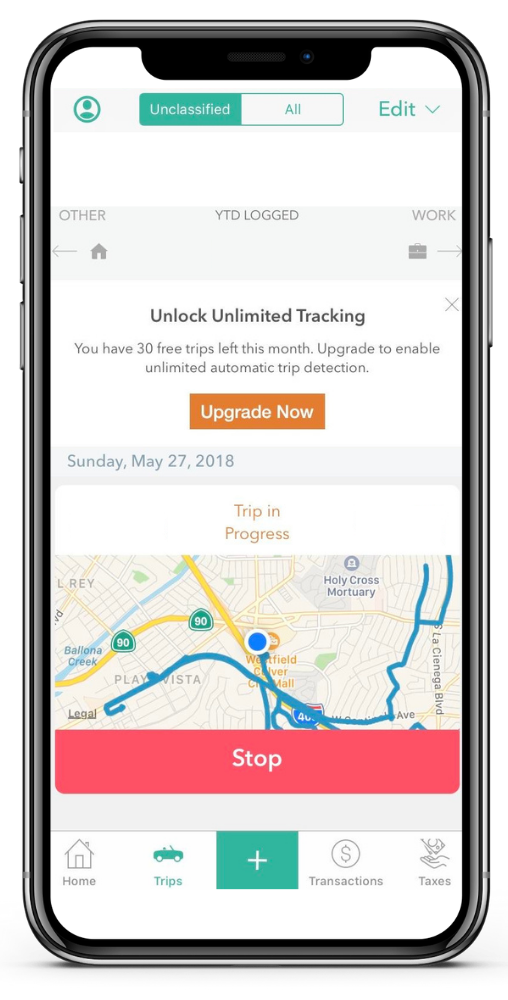 Ensures smooth and efficient Doordash deliveries
Reduces the risk of unexpected breakdowns and disruptions to your delivery schedule
Vehicle maintenance costs can be an additional expense for drivers
Time and effort required for regular vehicle maintenance tasks
When working as a Doordash driver, it's essential to track your expenses and maintain accurate records of your business-related costs. By doing so, you can potentially claim tax deductions and maximize your income. The Internal Revenue Service (IRS) offers comprehensive guidelines and resources for self-employed individuals, including specific information on deductible expenses for delivery drivers. Familiarize yourself with the IRS guidelines to ensure you're keeping track of all eligible expenses, such as vehicle maintenance, fuel costs, phone bills, and even a portion of your home office expenses if applicable. By maintaining detailed records and consulting the IRS guidelines, you can make the most of available tax deductions and optimize your income as a Doordash driver.
Maintain Your Vehicle for Doordash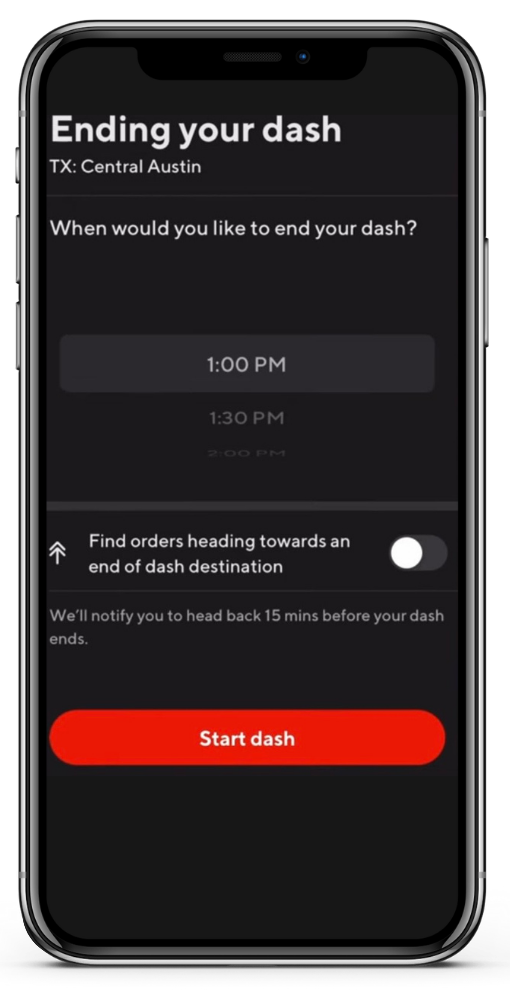 Allows you to potentially claim tax deductions and reduce your taxable income
Helps you optimize your income by accurately tracking and deducting business-related expenses
Requires time and effort to maintain detailed expense records
Complex tax regulations and guidelines may be overwhelming for some drivers
To ensure smooth and efficient Doordash deliveries and protect your earnings, it's crucial to maintain your vehicle in optimal condition. Keeping your vehicle well-maintained helps you avoid unexpected breakdowns that could disrupt your delivery schedule and impact your income. The Federal Trade Commission (FTC) provides valuable resources and guidelines for vehicle maintenance, including tips on regular maintenance checks, tire care, and fuel efficiency. By following these guidelines and performing routine maintenance tasks, such as oil changes, tire rotations, and brake inspections, you can keep your vehicle in top shape for your Doordash deliveries. Take advantage of the FTC's resources to stay on top of vehicle maintenance and ensure a reliable and efficient experience as a Doordash driver.
How much can you make on DoorDash in a day?
As a financial expert, I understand that many people are interested in earning money through delivery apps like DoorDash. One of the most common questions I receive is how much can you make in a day, including pay and tips. While it can vary based on a variety of factors, such as location and time of day, I can provide some insight into what you might expect to earn.
First, it's important to understand how DoorDash pays its drivers. According to DoorDash, drivers earn a base pay for each delivery they complete, as well as any tips that are provided by customers. DoorDash also provides "promotional pay" for certain deliveries, such as during peak hours or for particularly challenging deliveries. Additionally, drivers can earn bonuses for completing a certain number of deliveries or for referring new drivers to the platform.
Based on reports from DoorDash drivers, the average pay per delivery ranges from $5 to $8, with tips typically adding another $2 to $4 per delivery. However, this can vary depending on a number of factors, such as location, time of day, and how busy the platform is at the time. Some drivers report being able to earn over $100 or $150 in a day, while others may only earn $30 or $40; however, I was able to average around $25 an hour throughout my month once I started executing some of my 8 tips.
It's also important to note that DoorDash drivers are independent contractors and are responsible for their own expenses, such as gas and maintenance for their vehicles. This means that the actual amount you earn can vary based on your expenses and how efficiently you are able to complete deliveries.
How do DoorDash Drivers get paid?
Conclusion: Should you become a Doordash Driver?